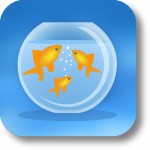 Create virtual fishbowls to easily capture the contact details of any group at a real life meeting, occasion, gathering or event. Then carry on the conversation afterwards.
No noise, no interruption, no dilution of your real-world connections. Fishbowl allows you to automatically organise, contact, share and message.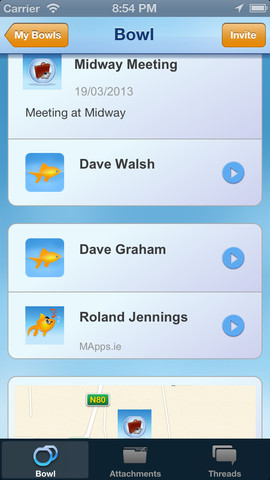 Set up a bowl at your current location, label it then everyone you want drops their contact details (or fish) into it and you can immediately chat and share links.
Your bowls are secure, limited to those who joined at the location and time it was created or to trusted friends or colleagues invited in afterwards.
In everyday life we come together as groups both socially and professionally. It can be a business meeting, a book club, study group, night out, the big game or even just dropping our kids to the school gate. When we meet, we have conversations and it's a shame that these have to end when the gathering breaks up. Now, with Fishbowl, they don't have to.
Location based bowls
Geo-Fenced for convenience and security
Easy-to-use app that works immediately
Simple to setup a Bowl and simple to join
Secure, ring-fenced conversations in bowls
Preservation of real-world connections
Clear concise messaging
Videos, presentations and documents easily associated with bowls